Plan Your Staycation Today!
Have you seen the news?  Animals seems to be venturing into the area humans dominated, skies seem to be brighter; stars are more easily seen at night.  What a silver lining to this pandemic!
There is another striking silver lining we've been observing.  Families are spending more time together… playing outside with mom and dad, gardening, planting flowers, making mud pies, reading books, walking the dog, sitting around the fire…
Now is the time to seize those precious moments.   Why not plan your STAYCATION?  Why not invest in your own backyard?  Why not invest in your family? 
Contact Anewalt's this spring, summer, and fall, plan your own vacation at home! Complete with lots of giggles, marshmallows for smores, and memories to be made.  We'd love to help you plan the right pool, the right outdoor kitchen, the right deck, the right patio for just the right memory making.  We have years of experience and tons of industry education to yield just the right 'STAYCATION'.  Carpe diem!
Eddie & Lori Anewalt
We are proud to be doing our part in stopping the spread of COVID-19 in Berks.
Visit www.DoYourPartBerks.com for more information about the program and do your part, too.
MEET ANEWALT'S LANDSCAPE CONTRACTING!
BEAUTIFYING PENNSYLVANIA…
ONE YARD AT A TIME!
With over 30 years of excellence, Anewalt's has been a trusted Berks County resource for:
"Thank you for trusting us to enhance your own great outdoors!"
— Lori and Eddie Anewalt, IV

ANEWALT'S LANDSCAPE CONTRACTING
Berks County's

EP HENRY Authorized Hardscaping Contractor
Make your home your haven and your business impressive! As your local EP Henry Authorized Hardscaping Contractor, we bring your ideas to reality with outdoor living solutions built from fully-integratable EP Henry pavers including patios, fire pits, driveways, retaining walls and outdoor kitchens.
Anewalt's Landscape Contracting can design the perfect master plan for your project, integrating your ideas! We work closely with you to choose the perfect EP Henry products to make your ideas come alive.
EP Henry's broad assortment of distinctive pavers and walls that set the standard for beauty, quality, and durability. Exclusive stain-resistant pavers enhance the appearance of your backyard today and protect your investment for tomorrow.
If you're ready to build your dream outdoor living space, there is no job too big or small for our team to design, build and maintain!
Contact Anewalt's today!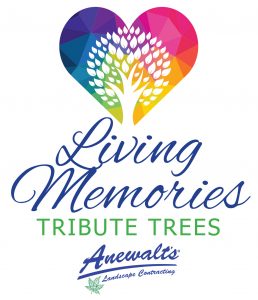 ANEWALT'S LANDSCAPER NEWS
Living Memories Tribute Trees by Anewalt's Landscape Contracting are the perfect way to make your memories take root!
Memories are precious; beautiful days spent with loved ones celebrating birthdays, graduations, weddings, and new babies, or remembering those we've loved and lost.
Gathering with friends and family may be a challenge during these uncertain times. Anewalts' would like to offer you the simpler option of a Living Memories tree that will live on to commemorate your special person or day.
Anewalts' will help your memories take root with your Living Memories Tribute Tree, a shade or ornamental tree in a seven or fifteen-gallon size.
NEED INSPIRATION? VISIT OUR GALLERIES...