Let's Play Ball!
Anewalt's is BACK at the Reading Fightin Phillies next Tuesday July 13th ! We are sponsoring a fun night at the park, and are very excited to be back. Covid won't keep us down, especially when we can enjoy some fresh, summer air together.
The Reading Phillies are playing the Portland Sea Dogs at home. The game starts at 7:05pm, but the gates to the stadium open at 5pm.
Team Anewalt's will be there to enjoy a fun night out! Stop by our tables to say hello if you plan on attending!
If you would like to attend, we have extra general admission tickets available. Simply call 610-916-7070 and reserve tickets for you and your family. The tickets are available first come, first serve so don't wait too long to call.
This will be a fun-filled night with baseball, swag bag giveaways and more!
We hope to see you there!
Lori Anewalt
MEET ANEWALT'S LANDSCAPE CONTRACTING!
BEAUTIFYING PENNSYLVANIA…
ONE YARD AT A TIME!
With over 30 years of excellence, Anewalt's has been a trusted Berks County resource for:
"Thank you for trusting us to enhance your own great outdoors!"
— Lori and Eddie Anewalt, IV


Anewalt's Landscape Contracting is a designated Landscape Industry Accredited Company by the National Association of Landscape Professionals.
A Landscape Industry Accredited Company has earned a seal of approval from the National Association of Landscape Professionals by demonstrating their commitment to customer satisfaction through superior business, financial and ethical standards and by employing Landscape Industry Certified staff to provide the best customer experience.
Landscape Industry Accredited Companies set themselves apart from the competition by:
Employing at least 10% Landscape Industry Certified staff including at least one person on staff who holds the designation Landscape Industry Certified Staff Manager,
Participating in a national safety program,
Conducting responsible and ethical business practices, and
Demonstrating customer excellence.
ANEWALT'S LANDSCAPE CONTRACTING
Berks County's

EP HENRY Authorized Hardscaping Contractor
Make your home your haven and your business impressive! As your local EP Henry Authorized Hardscaping Contractor, we bring your ideas to reality with outdoor living solutions built from fully-integratable EP Henry pavers including patios, fire pits, driveways, retaining walls and outdoor kitchens.
Anewalt's Landscape Contracting can design the perfect master plan for your project, integrating your ideas! We work closely with you to choose the perfect EP Henry products to make your ideas come alive.
EP Henry's broad assortment of distinctive pavers and walls that set the standard for beauty, quality, and durability. Exclusive stain-resistant pavers enhance the appearance of your backyard today and protect your investment for tomorrow.
If you're ready to build your dream outdoor living space, there is no job too big or small for our team to design, build and maintain!
Contact Anewalt's today!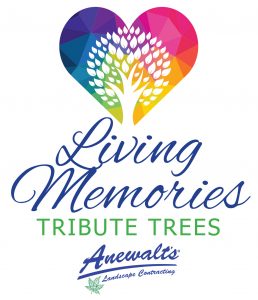 ANEWALT'S LANDSCAPER NEWS
Living Memories Tribute Trees by Anewalt's Landscape Contracting are the perfect way to make your memories take root!
Memories are precious; beautiful days spent with loved ones celebrating birthdays, graduations, weddings, and new babies, or remembering those we've loved and lost.
Gathering with friends and family may be a challenge during these uncertain times. Anewalts' would like to offer you the simpler option of a Living Memories tree that will live on to commemorate your special person or day.
Anewalts' will help your memories take root with your Living Memories Tribute Tree, a shade or ornamental tree in a seven or fifteen-gallon size.
NEED INSPIRATION? VISIT OUR GALLERIES...