It's invigorating to hear birdsong early in the morning, to feel spring's crisp air, to see the bulbaceous plants poking through the earth! Welcome spring!
As we step into spring, we are eager to make your property look beautiful, whether for the first time as a new Anewalt client or for the umpteenth time as a long-term client.  It brings us great joy to transform the winter landscape with the clean and crisp clean up.  We do, however, ask for your patience as our team makes its way back from Mexico.  Half of our team resides in Mexico and spends the winter with their families before heading back to Pennsylvania in April or May.  With the way of the world right now, the required Visa process to bring our team here is a bit delayed.  We want YOU to feel confident that we will soon be on your site; but perhaps a bit delayed.  Some things are worth the wait!
May you enjoy all the beauties of spring!  Thank you for your continued support and patronage!
Lori
This Spring Let Your Career Bloom, too! Look at our career section and let your career bloom with opportunities! Do you know someone looking for an exciting career? Share the news and help them get into an excellent job with great pay and benefits!
We are looking for:
• Assistant to the President
• Landscape Field Supervisor
• ICPI Certified Hardscape Crew Leader
• Lawn Care Technician
• Plant Health Care Technician
• FT/PT Small Engine / Truck Mechanic
• Landscape Crew Lead
Ready to apply? Click to apply online.
MEET ANEWALT'S LANDSCAPE CONTRACTING!
BEAUTIFYING PENNSYLVANIA…
ONE YARD AT A TIME!
With over 30 years of excellence, Anewalt's has been a trusted Berks County resource for:
"Thank you for trusting us to enhance your own great outdoors!"
— Lori and Eddie Anewalt, IV


Anewalt's Landscape Contracting is a designated Landscape Industry Accredited Company by the National Association of Landscape Professionals.
A Landscape Industry Accredited Company has earned a seal of approval from the National Association of Landscape Professionals by demonstrating their commitment to customer satisfaction through superior business, financial and ethical standards and by employing Landscape Industry Certified staff to provide the best customer experience.
Landscape Industry Accredited Companies set themselves apart from the competition by:
Employing at least 10% Landscape Industry Certified staff including at least one person on staff who holds the designation Landscape Industry Certified Staff Manager,
Participating in a national safety program,
Conducting responsible and ethical business practices, and
Demonstrating customer excellence.
ANEWALT'S LANDSCAPE CONTRACTING
Berks County's

EP HENRY Authorized Hardscaping Contractor
Make your home your haven and your business impressive! As your local EP Henry Authorized Hardscaping Contractor, we bring your ideas to reality with outdoor living solutions built from fully-integratable EP Henry pavers including patios, fire pits, driveways, retaining walls and outdoor kitchens.
Anewalt's Landscape Contracting can design the perfect master plan for your project, integrating your ideas! We work closely with you to choose the perfect EP Henry products to make your ideas come alive.
EP Henry's broad assortment of distinctive pavers and walls that set the standard for beauty, quality, and durability. Exclusive stain-resistant pavers enhance the appearance of your backyard today and protect your investment for tomorrow.
If you're ready to build your dream outdoor living space, there is no job too big or small for our team to design, build and maintain!
Contact Anewalt's today!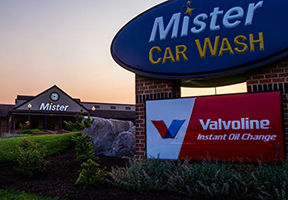 BECAUSE YOUR BRAND DEPENDS ON EXCELLENCE
Using Anewalt's Landscape Contracting's commercial services will mean there is one less thing to think about during your busy weeks as a business owner or manager, as we provide complete, year-round outdoor services for your commercial property.
NEED INSPIRATION? VISIT OUR GALLERIES...