Make your memories take root with Living Memories Tribute Trees.
When Eddie and I started our family, we began commemorating family milestones with the ritual of planting trees to create living memories.
My godson, now 21, has a mature white pine tree planted when he was just in diapers with a plaque by it. Our 16-year-old daughter's Chinese chestnut tree towers over our house. We gifted my parents, owners of Clover Hill Winery, a little oak tree over a decade ago to mark the opening of their new winery. A plaque at its trunk reads, "A great oak is only a little nut that held its ground."
Eddie and I have reflected often during this pandemic and are amazed and encouraged by positive changes during these turbulent times. Gifts such as cleaner air for us all to breathe and our clients' renewed appreciation of their backyard scapes have been unexpected blessings.
A few weeks ago, we began pondering what Anewalt's could do to continue encouraging positive changes in our environment. We set the goal of planting 2000 trees in the next 365 days. We hope you will join us in our quest to do a part to help Mother Earth and at the same time, create a living memory!
— Lori Anewalt, Vice President, Anewalt's Landscape Contracting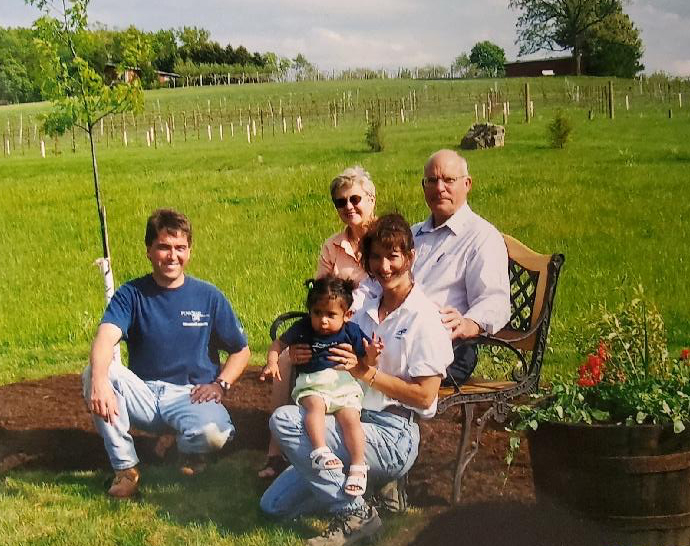 Eddie, Lori and little Lucia Anewalt plant an oak tree a decade ago
for John and Pat Skrip, Lori's parents.
Living Memories Tribute Trees.
Memories are precious; beautiful days spent with loved ones celebrating birthdays, graduations, weddings, and new babies, or remembering those we've loved and lost.
Gathering with friends and family may be a challenge during these uncertain times. Anewalts' would like to offer you the simpler option of a Living Memories tree that will live on to commemorate your special person or day.
Anewalts' will help your memories take root with your Living Memories Tribute Tree, a shade or ornamental tree in a seven or fifteen-gallon size.
Lovingly planted by our team, your tribute tree will include a mulch ring, a water bag, and an optional commemorative plaque.
These Living Memories are a unique way to both help the environment and to create an everlasting memory that will change with the seasons but remain close to your heart.
Choose from the following:
15 gallon selections: $395
• Japanese Dogwood
• Rutgers Hyperion Dogwood
• Crimson Cloud Hawthorn
• Winter King Hawthorn
• Sunburst Honeylocust
• Red Jade Weeping Crabapple
• Bloodgood London Planetree
7 Gallon selections: $295
• Red Sunset Maple
Price valid for tree installation within 30 minutes of Anewalt's.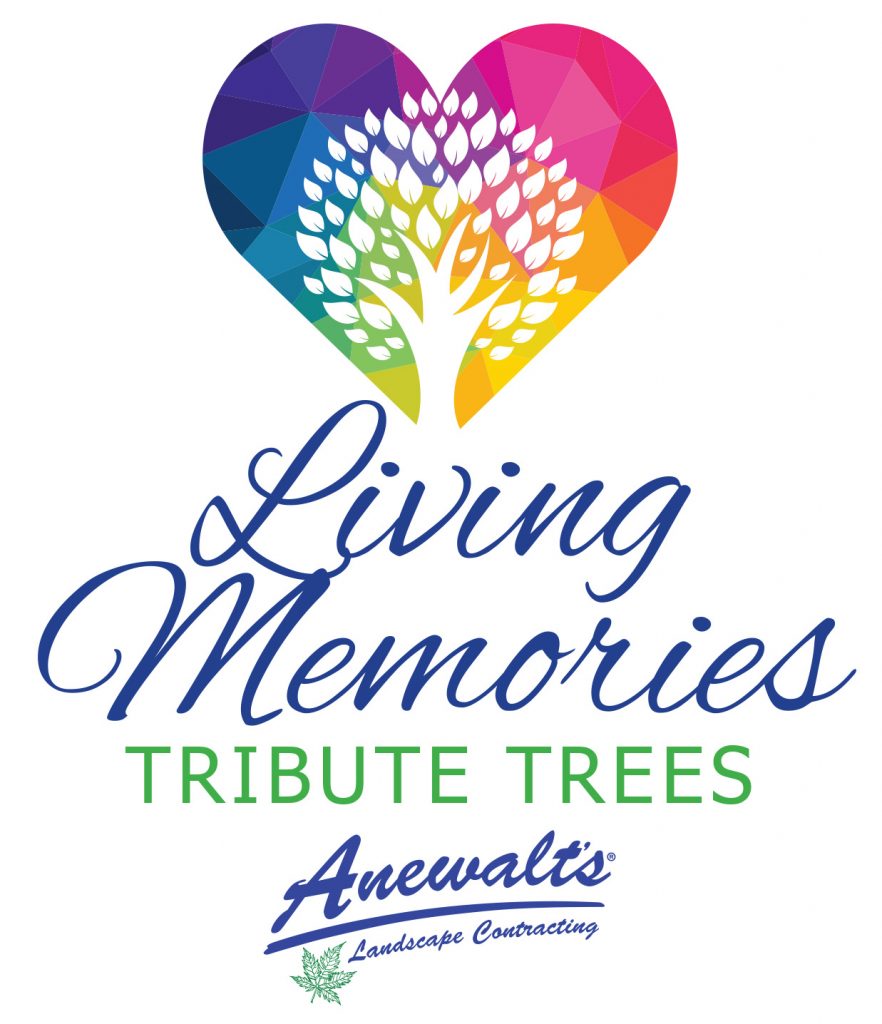 Japanese Dogwood
Kousa Dogwood
Looking for something to add a little pizaz to your landscape year round? The Japanese Dogwood has flowers that bloom in the spring months, a thick canopy of leave to shade you during your outdoor adventures in the summer, changes to a spectacular red color in the fall, and has bark that resembles a jigsaw puzzle for the wintertime that adds a unique visual to your landscape even in the colder months!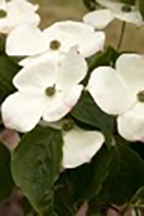 Rutgers Hyperion Dogwood
Cornus kousa
The Rutgers Hyperion Dogwood is the perfect addition for your landscape for a back-to-school barbeque! White flowers cover most of the branches and sharply contrast with the strawberry-like fruit that grows on the tree in the fall months. This adds a pop of white to the rest of the world when leaves begin changing colors to celebrate a new season, and makes a pretty place to sit under while you celebrate another school year with your family!

Crimson Cloud Hawthorn
Crataegus laevigata
These beautiful flowers bloom in the spring on a Crimson Cloud Hawthorn, and are the perfect to be a splash of color to accent the rest of you landscape, especially for taking graduation photos in front of. Its colorful blooms offer a unique photo opportunity with your friends and family to celebrate the passing of one chapter and the beginning of the next one in your life!

Winter King Hawthorn
Crataegus viridis
The Winter King Hawthorn is both a beautiful addition to your landscape and also has a practical use on your property. It can be used as a hedge, or a screen, instead of installing a non-living fence, which contributes to a natural setting in your yard. This allows you to enjoy its white blooms in the fall months and its red-orange winterberries that persist on the leafless tree throughout the winter!

Sunburst Honey Locust
Gleditsia triacanthos
The Sunburst Honey Locust is most well-known for its bright yellow leaves that emerge in the spring time to shade you from the sun when you are outside with your family! Enjoy your lawn games and the pop of color to brighten your day without having to worry about too much sun.

Red Jade Weeping Crabapple
Malus scheideckeri
The Red Jade Weeping Crabapple tree produces fruit used for a yummy treat for both you and the animals in your landscape! The fruit off of this tree can be made into a jelly that is great for a morning brunch with your friends and family. What happens to the fruit that falls onto the ground or that is left on the tree branches? The birds and other animals will eat them!

Bloodgood London Planetree
Crataegus laevigata
Are you expecting a new addition to your family? Why not plant a tree in celebration of a new life coming into the world by giving the opportunity to live to another being as well! A Bloodgood London Plane tree is a great tree that will to one day aid in the creation of your family memories such as the leaf pile your child to jumps into all afternoon, providing shade and a beautiful summer day or jumping from leaf-to-leaf on the sidewalk to hear the satisfying 'crunch'!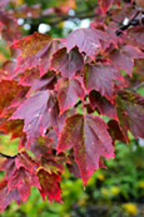 Red Sunset Maple
Acer rubrum
The Red Sunset Maple lives up to its name by being the first tree to change color in the autumn season, turning vibrant shades of red and orange! If you are a nature lover and love to see the leaves changing color, this is the perfect addition to your landscape.
At Anewalt's, we pride ourselves on beautifying Pennsylvania, one yard at a time!