Spruce Up the Season with Anewalt's!
This year light up the long, cold winter months with a custom outdoor Lights & Winter Décor design by Anewalt's!
Spruce Up the holidays at your home or business and make them glow with the addition of our festive lighting, but keep the sparkle going to light up the snow, ice, and crisp winter nights by continuing our Lights & Winter Décor program until spring is on its way.
Your loved ones will treasure the warmth and beauty of the investment you make in our commercial grade lighting, and visitors to your highlighted business will feel welcomed and valued with our professional design brightening the path to your door.
We can even add winter greenery to your outdoor space with wreaths and container gardens filled with evergreen boughs and sparkleberry holly to evoke the traditional sights and smells of winters past.
Anewalt's commitment to excellence continues with our Lights & Winter Décor program featuring a custom design of your home or business's outdoor landscape for your approval complete with all the selections you choose to make your winter landscape dreams come true.
Our professional staff will not only partner with you in the design, but follow through with the installation, removal, storage, and maintenance of your lighting investment to Spruce Up your holidays and make them more relaxed and happier than ever before!
A few more reasons to Spruce Up your outdoor space with Anewalt's Lights & Winter Décor…
What are customers' favorite things about our outdoor winter décor program?
Less stress during your holiday season! You can relax and make memories with your loved ones while we Spruce Up your landscape with your custom light and décor selections and remove and store your lights until next year.
The quality of our lights! Our commercial lights are made to last for years, and our lighting maintenance service means no more multiple trips to the store during the holiday rush to replace full strings of lights every season, or just those burnt out bulbs and aging extension cords.
What are the most common mistakes we see homeowners make when they take on the task of decorating on their own?
Many homeowners connect too many extension cords when installing their outdoor lighting and may even use aging or electrical supplies not rated for outdoor use, all possibly creating a fire hazard!
And unfortunately, many people assume the lights and other supplies they purchase at a big box store will last for years, when they are truly created to be disposable.
What are the special touches that our landscape professionals can add to your glowing winter landscape that a homeowner may not consider?
Winter greenery! At Anewalt's, we love living things and are passionate about adding the colors of the winter season into our Lights & Winter Décor designs. Planters filled with fresh cut greens and brilliant red holly berries, or a natural wreath created with wintry pine branches to catch the snowflakes, will warm and enhance the entrance to every home or business with the sights and scents of the season.
Is there value for the homeowners of a typical area home to spruce up their winter exterior with our Lights & Winter Décor program?
Yes! After the initial cost of the commercial grade lighting you choose from our catalog and include in a custom design with the help of our professional staff, you will only pay for the annual installation and removal of your lights. Our winter lighting customers see the value of purchasing top quality products that may cost more than the disposable lighting at the big box stores but will give years of warmth and enjoyment to their winter landscapes. And Anewalt's takes the burden of properly storing the lights from the homeowner, leaving nothing behind after the season but the memory of our professional service and a glowing outdoor space.
How does it benefit commercial sites to spruce up their landscapes through the holidays and into the winter months?
Every client, customer, guest, and employee loves to feel appreciated at the holidays and all year through. Our Light & Winter Décor program will not only attract attention to your business by adding curb appeal, but it will beautify the area and show everyone entering your door how much you care.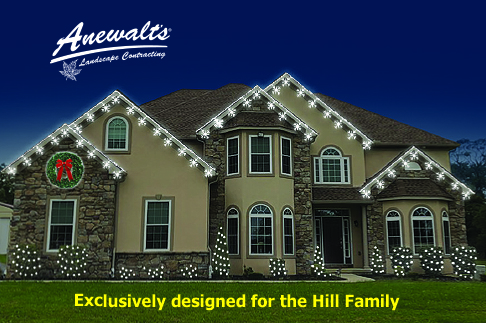 Shown above, we provide you with a photo of your home or business with your Lighting and Winter Décor design for approval! Below is the home decorated!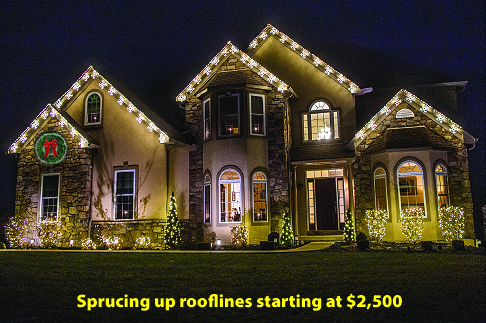 Spruce Up the Season with Anewalt's!
The long, cold nights of winter may come every year to Pennsylvania, but along with hot chocolate and bonfires, you can warm your outdoor space this year with holiday lights!
Welcome treasured guests to your home or valued customers to your business with a glowing entrance and winter landscape custom-created and installed by Anewalt's as part of our Lighting & Winter Décor program.
Are you considering lighting up a special spring, summer, or fall special event?
Let Anewalt's create a custom lighting design for you, call 610-916-7070 today! Or visit our Holidynamic online catalog at https://www.holidynamics.com/catalog.aspx. Sprucing up rooflines start at $2,500, contact us for details.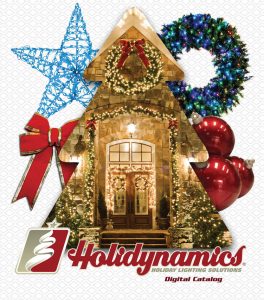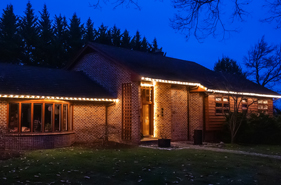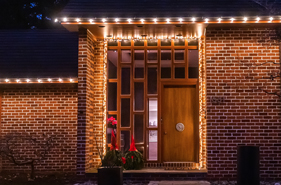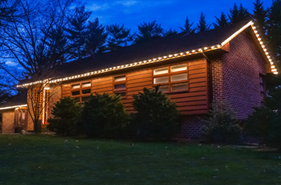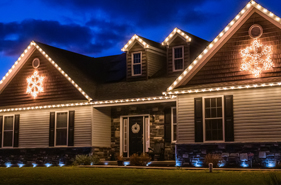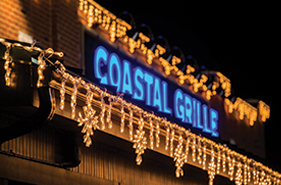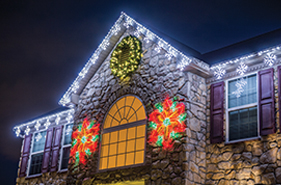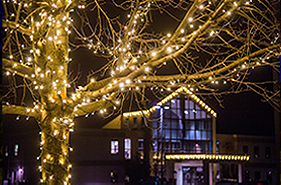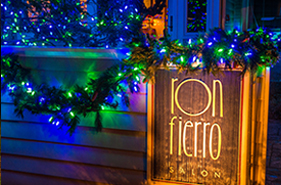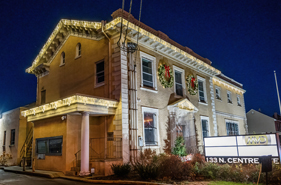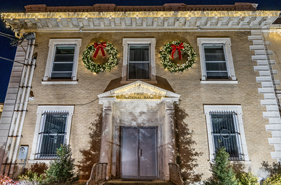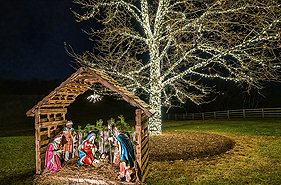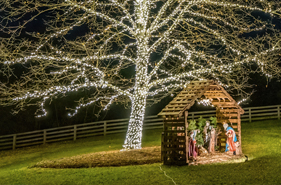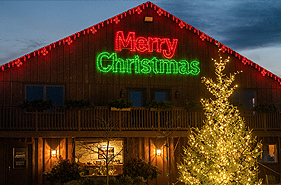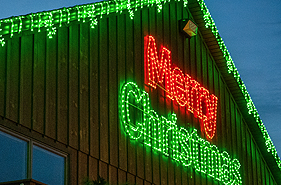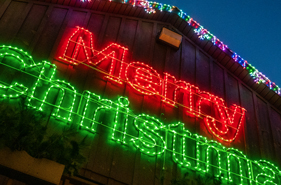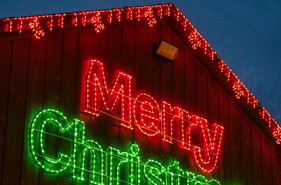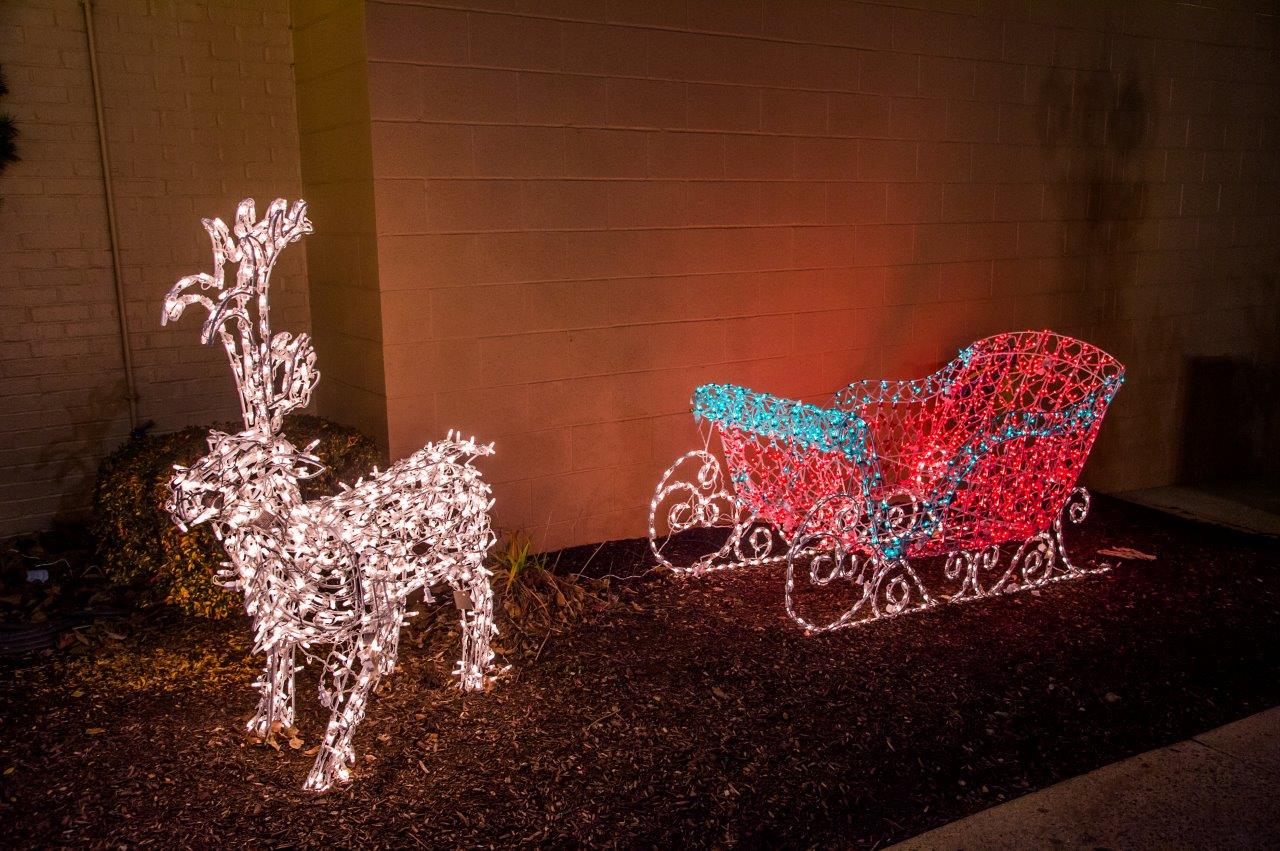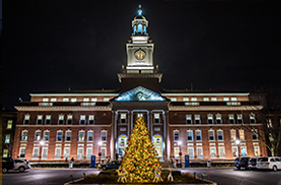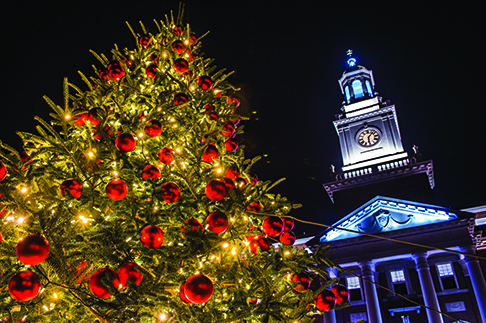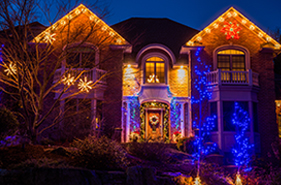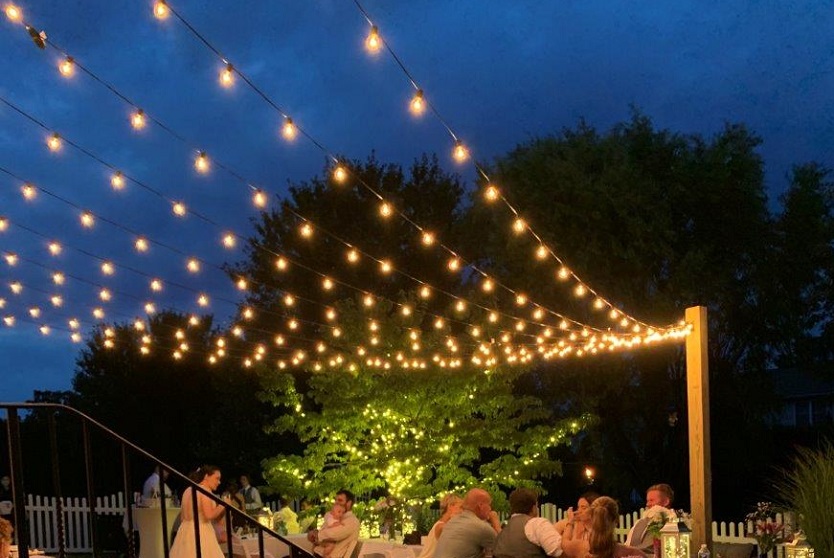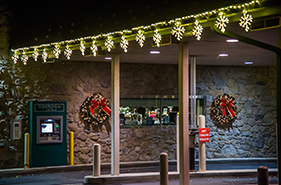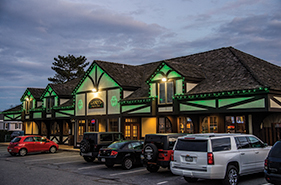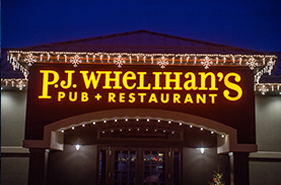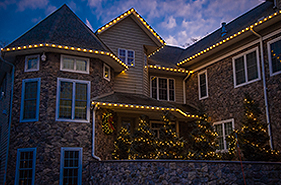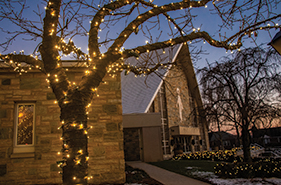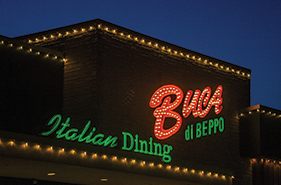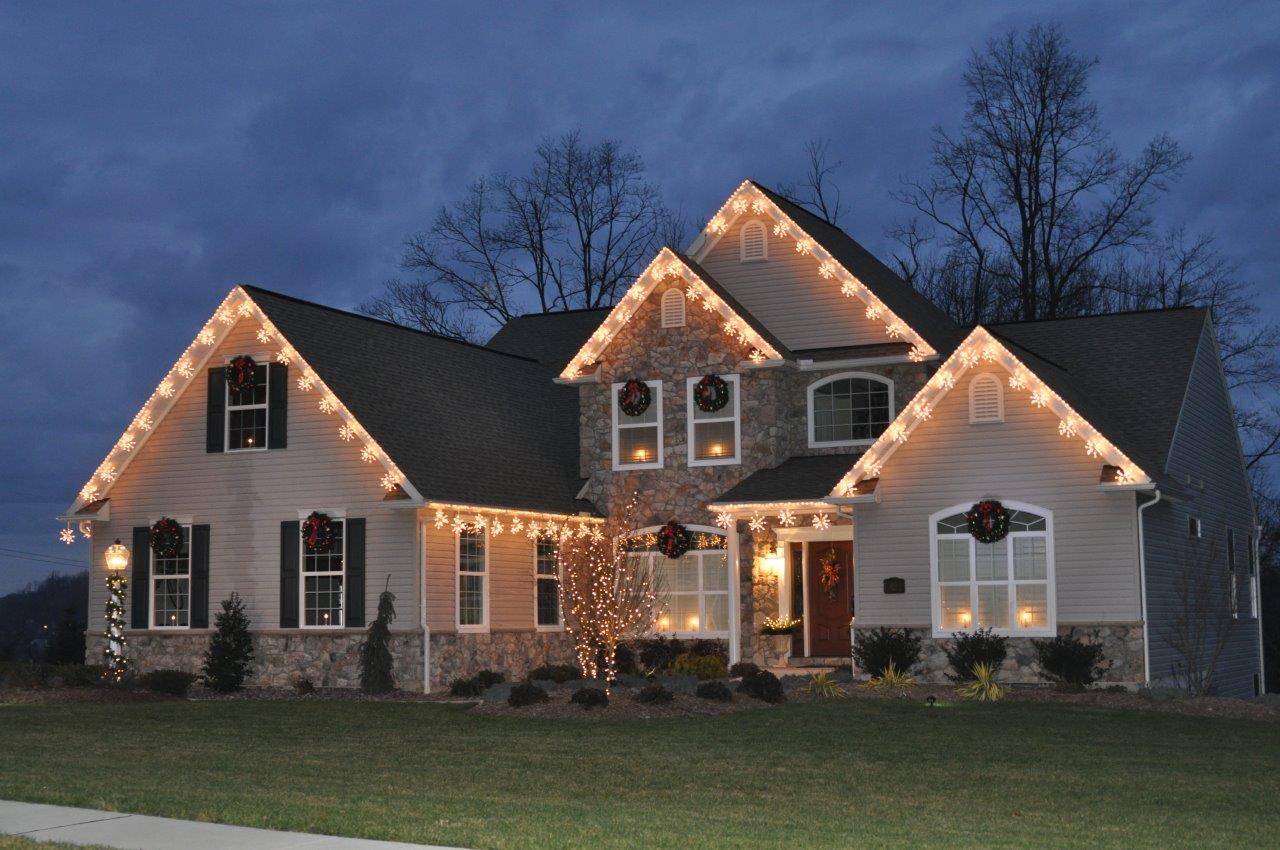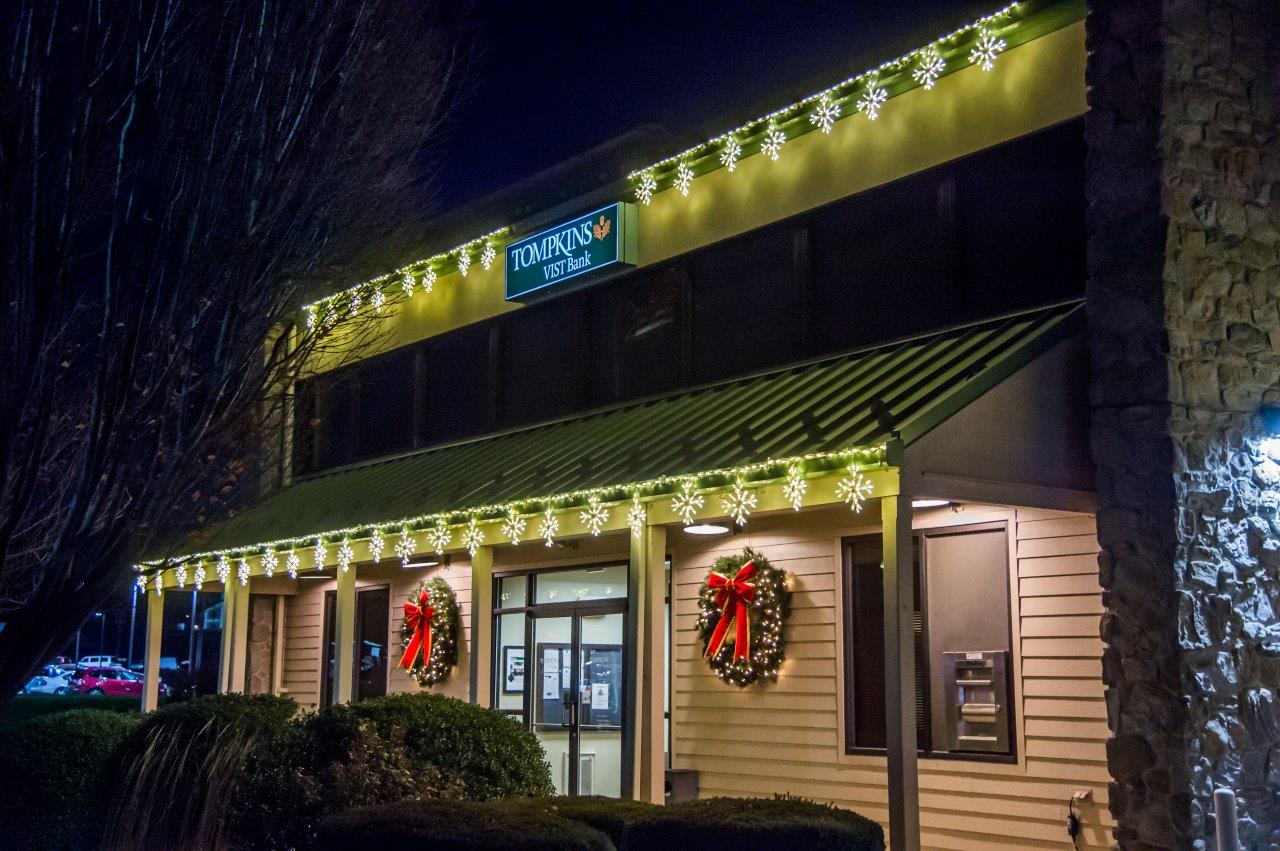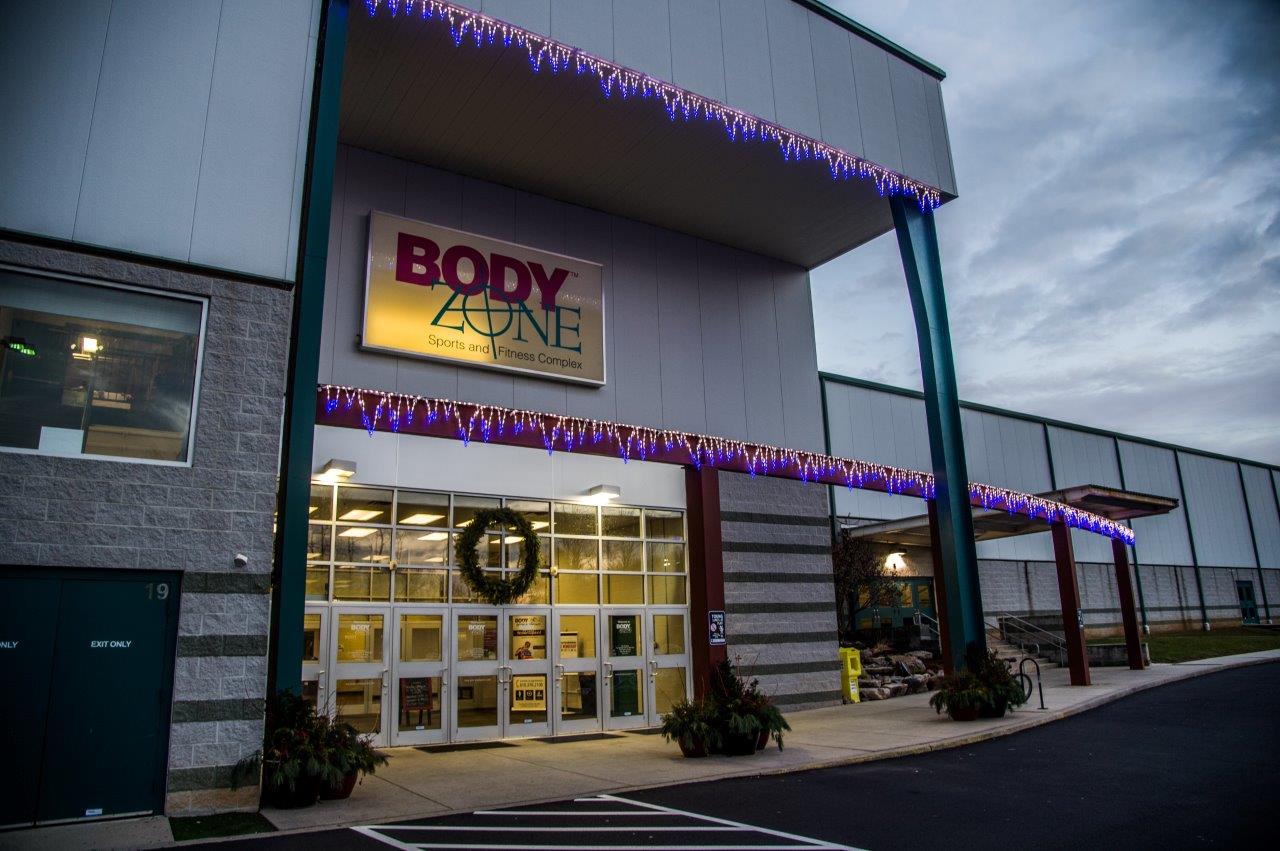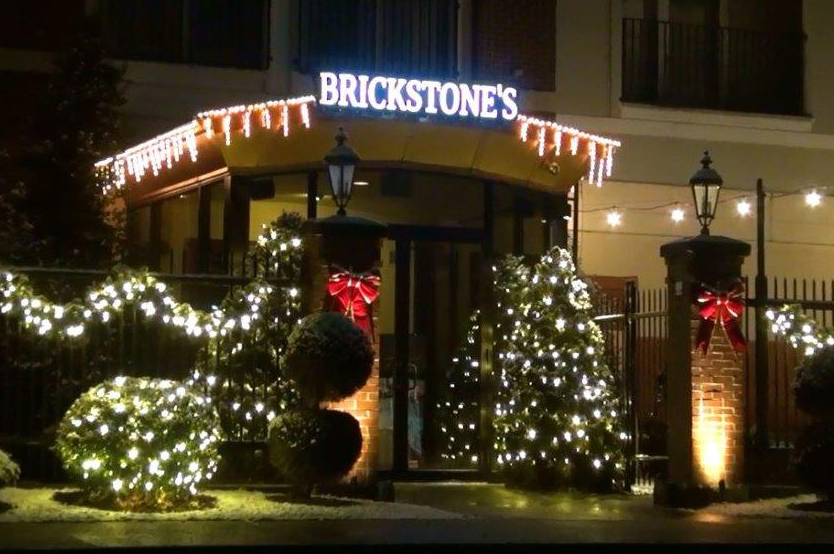 At Anewalt's, we pride ourselves on beautifying Pennsylvania, one yard at a time!