Using Anewalt's Landscape Contracting's commercial services will mean there is one less thing to think about during your busy weeks as a business owner or manager, as we provide complete, year-round outdoor services for your commercial property.
Curb Appeal
As a business owner, you know that first impressions are lasting impressions, and the view your clients, visitors, and employees have from the curb will be one that matters.
You may not notice the overgrown plantings along your building and the weeds in your lawn may not seem important, but the lack of attention to those details could lead anyone to believe your business runs in a similar way!
Anewalt's commercial services gives you the confidence that your business, whether it is a bank, church, or large office building, will showcase how much you care about everyone who comes in your door by providing a welcoming and well-maintained entry.
Leave the grounds to us
Cooks should be in the kitchen, not in the weeds!  Our full-service maintenance program lets businesses work on what they do best.  Whether you provide services for your clients that are anywhere from accounting to car repair to retail, your expertise is best used making your business grow and succeed.
Our commercial services will give you the peace of mind that you and your employees have no need to pull out the pruning shears or the trimmer to be sure your property is always looking its best.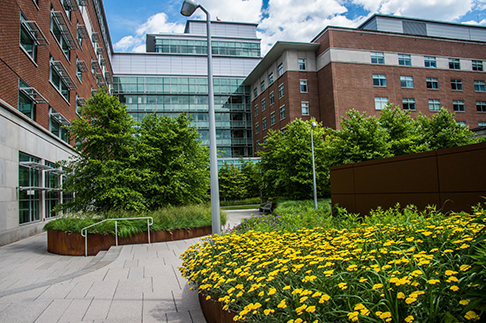 Year-round service
At Anewalt's, we know the growing seasons are when most people focus on their properties, but the turf mowing and care, weed control, and planting is only a part of a comprehensive outdoor plan.
Spring and fall clean ups, seasonal color throughout the year, and pruning at the appropriate times are other key services to ensure the exterior of your business looks its best during every season.
Our Lights & Winter Décor program will illuminate your commercial property during the holiday season and throughout the dark winter months, not only bringing attention to your business, but creating an enhanced welcome for your guests and employees while adding the security of a brighter landscape.
Communication and feedback
Our clients and their business success are important to us, and we believe honest communication is the best way to build our relationships to provide the highest quality results.
We often hear that landscape companies will agree to projects that aren't the best choice for your property and may charge for work that could be a waste of the hard-earned money your business needs for success.
At Anewalt's, we believe honesty is important to our relationship with our clients and telling an owner what may seem like bad news can bring about the best long-term solution.  We don't dodge those conversations, we want to bring them to light to make your business shine!
Our core value of excellence
The Anewalt's Landscape Contracting staff has the education and experience to fulfill our promises to make your commercial property look attractive and prosper all year-round.  Our staff is committed to bringing you the best in quality, professionalism, and excellence in everything we do!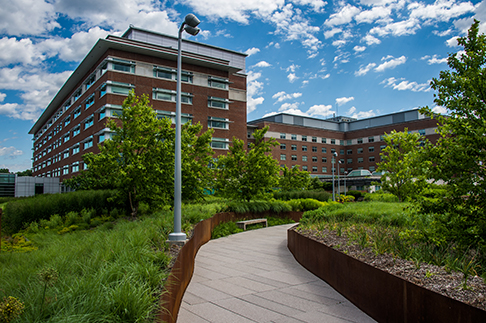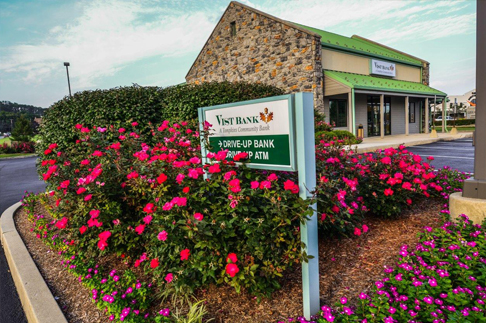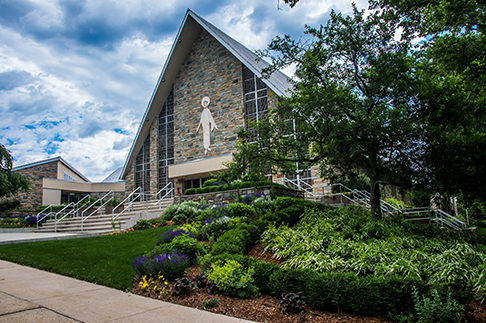 At Anewalt's, we pride ourselves on Beautifying Pennsylvania, One Yard at a Time!